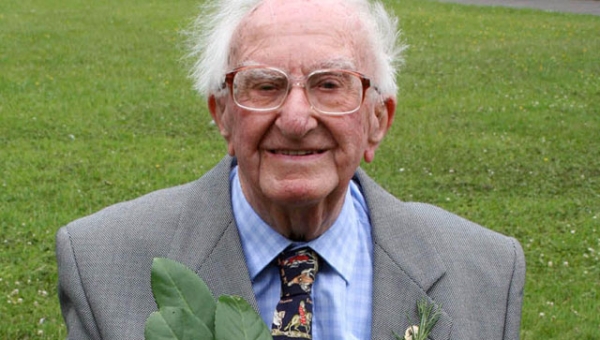 Bill Adams Remembers
Bill and Kathleen Adams created the modern George Eliot Fellowship. Bill went along to a meeting in Nuneaton in 1967, joined the Council and the following year Kathleen joined and became secretary, a post she held with distinction for 40 years. They brought dedication and enthusiasm to what was then a small group of some two dozen members. With a few years there were 600 members around the world.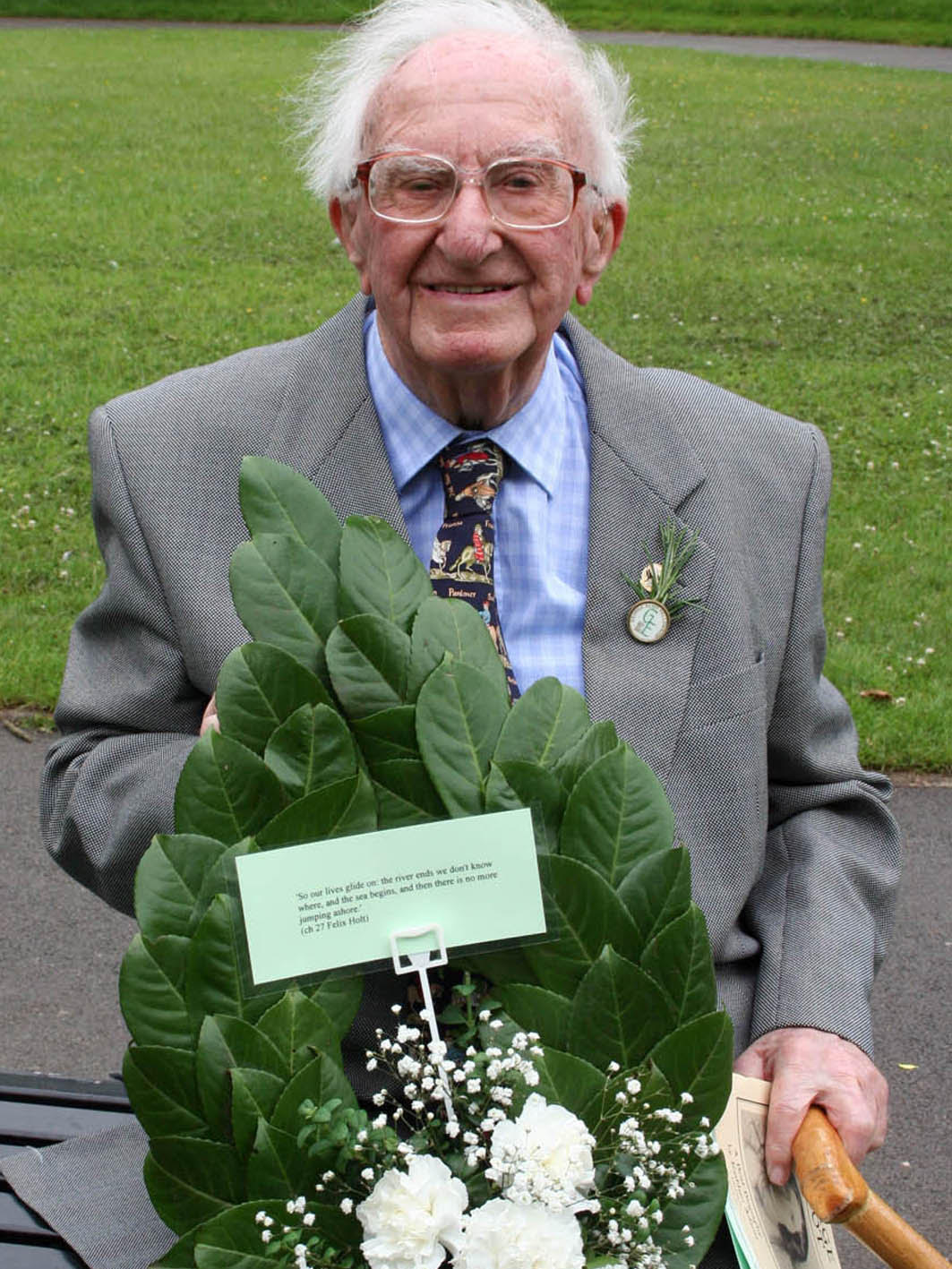 Bill was invited to say a few words about their early days in the Fellowship and the plan to get a plaque in Westminster Abbey at our annual Birthday Lunch, held in 2015 at Ansty Hall on the outskirts of Coventry. It was recorded by Juliet Hopper, to whom we are grateful for permission to show it here.
The picture shows Bill with the wreath he laid on behalf of the Fellowship in June 2016. By this time Kathleen was bedbound and Bill had to arrange for someone to be with her whilst he came over to Nuneaton. The ceremony was held on the Sunday and the following night Bill had an aneurism and died a few hours later. It was somehow appropriate that his last outing was to be part of the Fellowship to which he had devoted so many hours of his long life.