George Eliot Country Tour
Sun 28 May 2023
11:00 am
-
6:00 pm
The tour begins at Chilvers Coton Heritage Centre where pre tour refreshments will be served, before making the short walk to Chilvers Coton churchyard. After which we will board the coach and travel to Arbury Hall for a tour, we will also have lunch before boarding the coach and making the short journey to South Farm, where George Eliot was born. From here we will take the coach to Astley Church before making our way to Griff House, George Eliot's home till she was 21.
Although refreshments will be available in the Stable Tea Rooms at Arbury Hall we suggest you bring a packed lunch. Last year we were able to eat our packed lunch in the grounds of Arbury Hall, fingers crossed we will be able to do the same this year!
This is an enjoyable but full day with lots of walking and standing which might make it unsuitable for guests with limited mobility.
Nuneaton Wreathlaying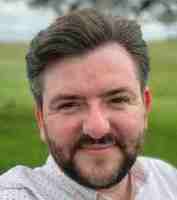 Guest of honour - Andrew Copson
Andrew was born in Nuneaton and is the Chief Executive of Humanists UK and President of Humanists International and has kindly agreed to be our guest of honour and lay a wreath on behalf of the Fellowship.
Traditionally, about 20 groups are invited to lay a wreath in honour of George Eliot. Afterwards we hope to relocate to the Museum Tea Rooms for tea, coffee and cakes.
Highgate Cemetery Visit
Thu 6 Jul 2023
8:00 am
-
4:00 pm
£40 members inc coach travel £45 non members inc coach travel *
We have organised a literary tour to Highgate Cemetery in London to visit the grave of George Eliot on Thursday 6th July. Our visit will begin with a tour of the West Cemetery accompanied by a Highgate volunteer lasting approximately 70 minutes.
During the day there will also be the opportunity to learn about other people buried at Highgate with a connection to George Eliot, at the minute we know of at least 10 people!
It is approximately a 10 minute uphill walk to to the centre of Highgate so it is recommended that people bring lunch with them to take full advantage of their time at Highgate.
* For people wishing to make their own way to Highgate there is a reduced ticket price of £15 for members and £20 for non members
Programme
8:00am - Coach leaves Nuneaton Heritage Centre (pick up point 1)
8:50am - Arrive at Newbold Terrace, Leamington Spa (pick up point 2)
11:30am - Arrive at Highgate Cemetery
11:40am - Guided tour of the West Cemetery
4:00pm - Leave Highgate Cemetery
We have allowed for a short comfort break at motorway services before we reach North London however toilets are available at Highgate Cemetery.
Times are approximate and subject to change